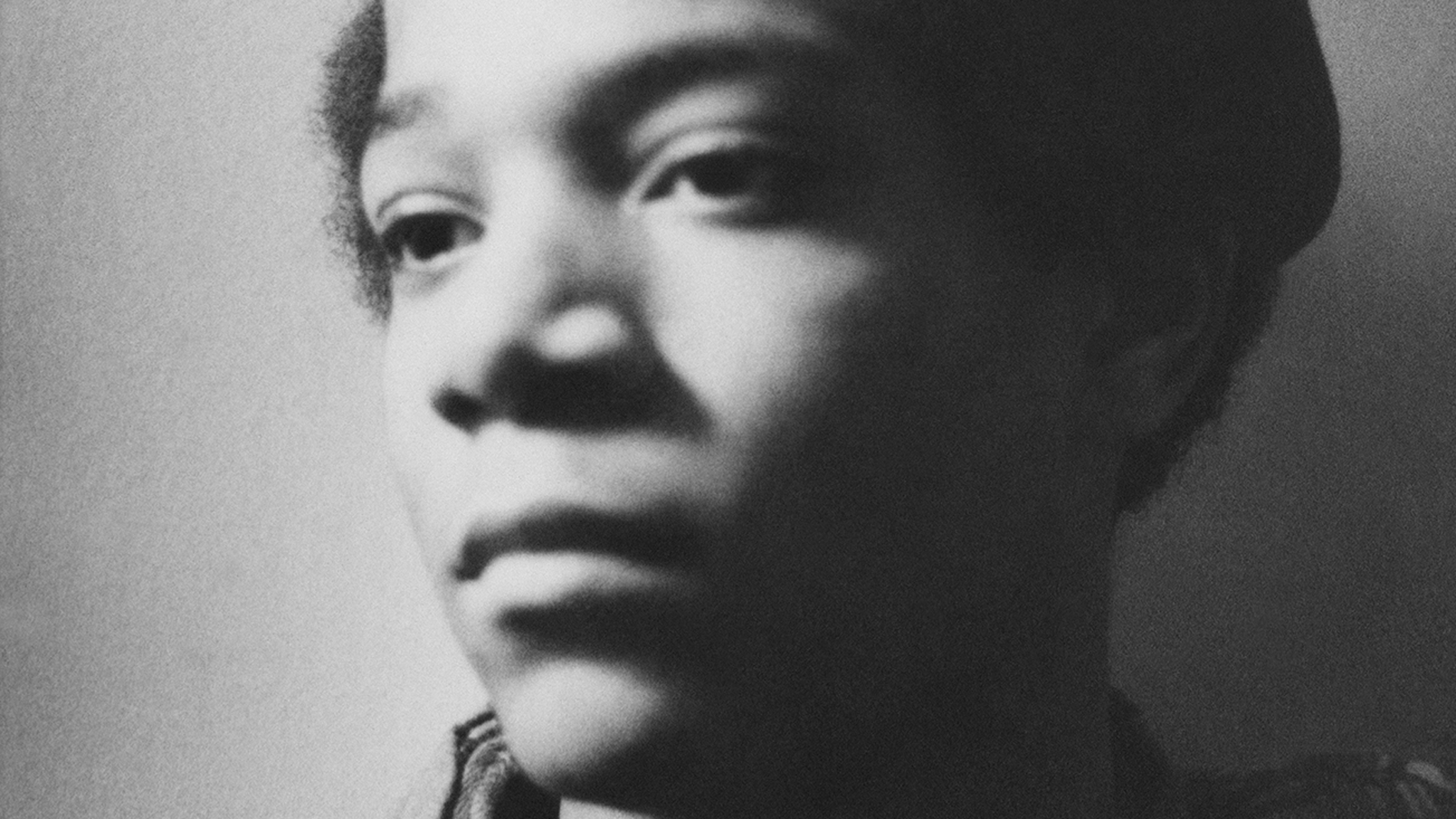 Artist Al Diaz is releasing three photographic prints that he took in 1976 of his childhood friend and partner in starting the SAMO©... movement in New York, Jean-Michel Basquiat. Diaz, with the help of Instagram—SAMO©... and Massachusetts-based House of Roulx, has recently been bringing back the presence of the iconic SAMO©... a movement that overtook the streets of New York during the late seventies—spreading his work and SAMO©... across the globe to places himself and Basquiat never could have reconciled. The prints that are being released feature two portraits of a young Basquiat and photo of the two of both Diaz and Basquiat. (below)
Uncovered from digging through his old photographs in his basement on request from a friend, Diaz stumbled upon a side of Basquiat not many have seen—young and before he would rise to stardom. "These are pictures of him when he was a more innocent human being; a less damaged soul," he says. Diaz briefly chatted with us over the reintroduction of the SAMO©... movement, social media and the release of moments between a dear friend of his and himself from a long time ago.
What are your motivations for resurrecting SAMO©...?
I started a few hours after the [recent presidential] election. I went out and started doing [tags] and haven't stopped since. I have been doing it out in public places usually at subway stations, but this time around, being that it's 2017, I've been using social media to get them out there. They don't usually last long much in these days on the subway, they buff them really quickly. You have about a day. But the social media is how really people are seeing it, Instagram, Facebook, etc.
Are you a fan of all these necessary social media methods you have to use today?
I am not a huge fan. I'm not an advocate. I'm not going to deny its existence or anything. I am going to utilize it because it's a whole new generation and audience. It's very useful. You know, I never had a cell phone when I was a teenager or in my twenties or through my thirties. It was never part of our culture. But I'll be 58 in June and I have had a cell phone since 2001, so to me it's not completely shocking of a thing.
Do you think people miss the emotion trying to be expressed seeing it through a screen as opposed to on a subway?
Yes, it's not the same experience. Certainly not. When you see something live, in person, it always has a much more effect. I mean how many times have you seen certain great art works, you know? Take something like Guernica or like the Mona Lisa. I never saw the Mona Lisa, but I bet when I saw it, the real one, I would be like, "Oh shit, I'm feeling being in the presence of this iconic and powerful object," or whatever. But it's cool that you can see it at least in social media. It reaches an international audience. I get requests from people from Norway and Australia; by the standards of which myself and Basquiat were active that was totally inconceivable, the idea of people being that far away knowing what we were into.
How did this whole thing with the photographs start?
Through a friend who has a company called Street Art Direct; he came to a show of mine in 2015. He knew who I was and was asking me if I had any old photographs because he was interested in maybe making a few copies. I went through my old negatives but couldn't find anything but. I did find prints and that's when I found the portraits. It took us about a year and a half before we even did something. It was through Street Art Direct where I got together with the Gendron Brothers at House of Roulx and they were willing to work with the old black and white 4x4 snapshot prints and enhance them to 18x24 images. It took some time but now they are very handsome prints.  
Why are these photos important?
They are important because there are not a lot of them, really and they are actually pretty decent portraits.  Because there are a lot of images out there of later Basquiat, theses are the few of Basquiat before 'Basquiat' was 'Basquiat' in a sense. These are pictures of him, he is a more innocent human being, a less damaged soul.
Diaz also has a personal show coming up in New York in the Meatpacking district at a pop-up gallery called Red Bird with artist Ron English and possibly Shepard Fairey.
Stay tuned.
Vintage SAMO©... photos via Henry Flynt

Basquiat photos by Al Diaz via House of Roulx